Posted 08 May 2014 - 03:42 PM
I DON'T TAKE CREDIT FOR FINDING THIS EASTER EGG! CREDIT GOES TO INAARI!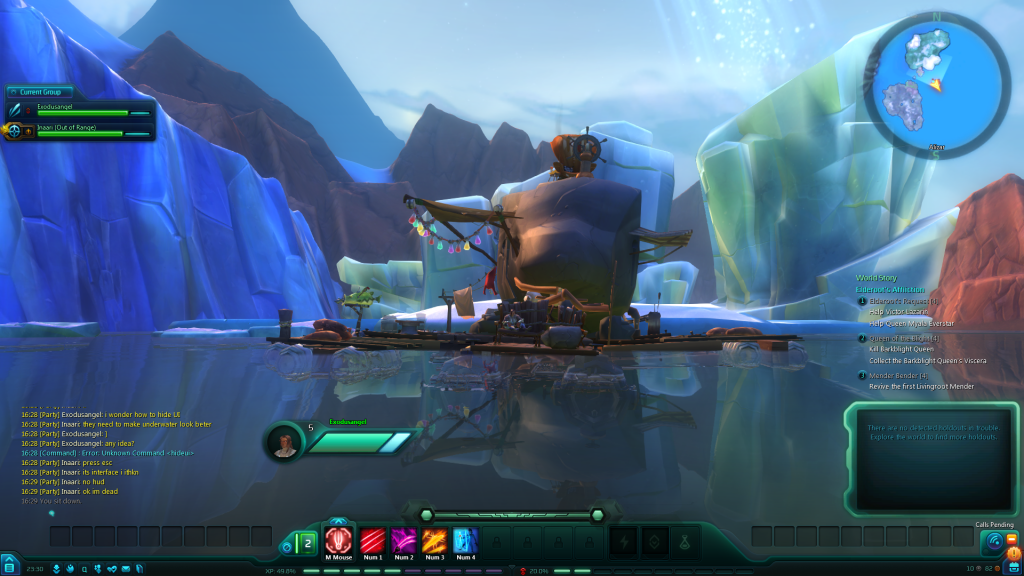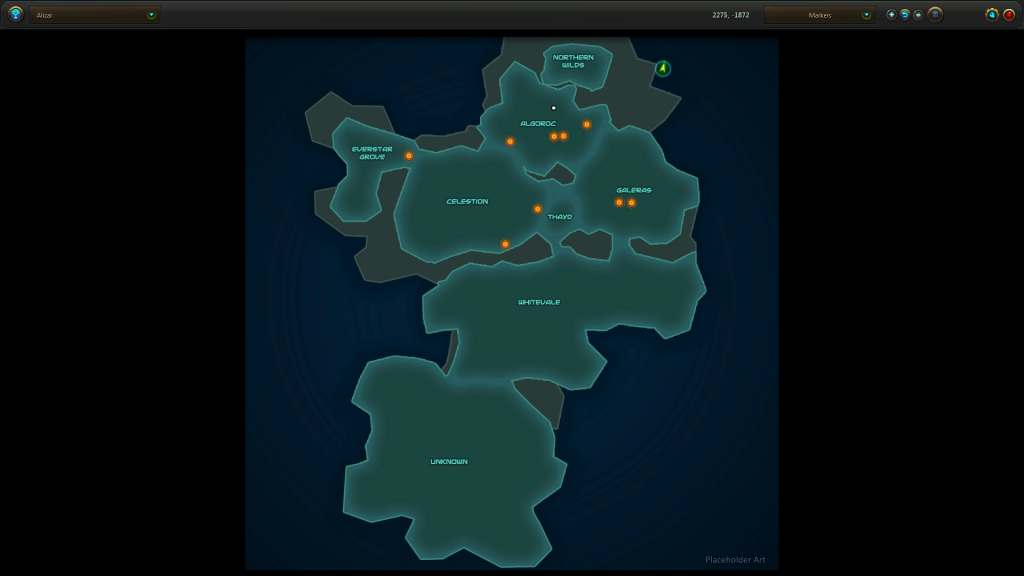 Sneaky devs!
---
Posted 09 May 2014 - 06:53 AM
Neat! Reminds me of the fishing camp up in the Stormwind Waterfalls between Elwynn Forest and Blackrock Steppes. Getting up there was tough, before they added flying in Cataclysm. I think I made it there climbing up through the Steppes in the south-western corner, through the pass that had dwarf NPCs fighting a drake that you could see on flight paths.
I had a feeling something would be out here, since the map has so much colored-in water in the northern chunks. Thanks for documenting it!
"Symbols are the key to telepathy. The mind wraps its secrets in symbols; when we discover the symbols that shape our enemies thought, we can penetrate the vault of his mind." -Lady Deidre Skye, "Our Secret War" Alpha Centauri
"Think for yourself and let others enjoy the privilege of doing so too." -Voltaire
---
---
Also tagged with one or more of these keywords: Easter Egg, Open Beta, Adventure, Inaari, Exodusangel, travel, water, fisherman, hut
Public Test Realm

→

PTR General Discussion

→


Started by iamgodandyoudie ,

10 Mar 2016

ptr

,

capital city

,

travel

and 7 more...

English

→

General Discussion

→


Started by RobotWizardz ,

12 Feb 2016

wildstar

,

mmorpg

,

rebirth

,

2016

and 6 more...

English

→

General Discussion

→


Started by Snicker ,

22 Jan 2016

Sim-Chase

,

Adventure

,

Event

English

→

General Discussion

→


Started by Xavioan ,

18 Jan 2016

Group

,

5 man

,

adventure

,

veteran

and 1 more...

English

→

Housing

→


Started by shadowmessengerx ,

15 Nov 2015

housing

,

building

,

rocks

,

water