I will say that we're trying to avoid a lot of the overt iconography from the holidays. Gourds? Sure. Carved gourds with lights in them? Maybe not.
As an obsessed Halloween fanatic (I'm a haunter, I run a for profit haunted house every year, basically every day is Halloween for me, I only get to let it out in October though), I would like to request the jack-o-lanterns at least.
Jack-o-Lanterns, skeletons, whole nine yards. I plan on having my Mordesh run a haunted house in game, and all the Halloween props you can make will be put to great use. I already plan on using the Haunted Holocrypt sword (or as the voting is going right now, the Rest in Piecemaker) as part of his costume year round, and if I could make the Hallowed Helm from WoW (or something similar to it) into a costume item for him as well, I would be a happy, happy camper.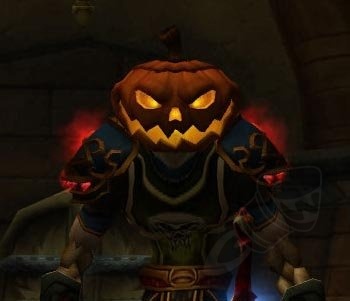 No, seriously, if that had been viable for transmog, half my toons would have been wearing it 24/7/365.